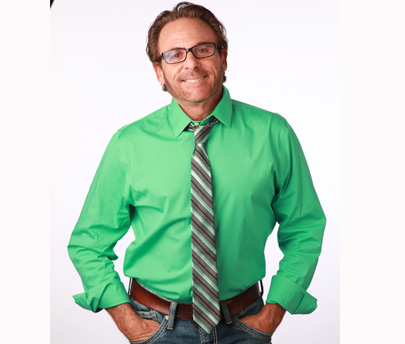 Dr. David has appeared in the national and international media for over 20 years. He is recognized as a savvy on-camera personality and as a Medical News Analyst and Commentator, having appeared on CNN, Fox News, and NECN. He has appeared on national television with many of the top celebrities including members of The Kardashian Family, Joan Rivers, Farrah Fawcett, Marilu Henner and Gayle King.
His warm, charismatic and caring personality gives him an alluring and magnetic on-camera persona. Whether reporting or educating on serious medical topics or engaging in lighthearted banter with a talk show host or at the anchor desk, the audience is always captivated by Dr. David's magnetic personality and pleasant appearance.
His impressive credentials, extensive medical experience and his broadcasting training, all combine to make Dr. David a superb and desirable, host, interviewer, guest or narrator.
Over the years, Dr. David has appeared as a guest on dozens of television talk shows, as well as news broadcasts.  Having taught Human Sexuality at Harvard University, Dr. David can handle even the most delicate of subjects.
In addition to the nationwide release of his videotape program Making Womb For Baby through Blockbuster Video and his audiotape program Secrets To A Slimmer You through Borders' Bookstore, Dr. David has produced and hosted his own television show in the Boston area, as well as his own radio show in Providence, Rhode Island. His name is very recognizable, as he has also been interviewed by, and quoted in, countless national magazines and newspapers.
Although Dr. David is a medical doctor, he is available as a television personality, show host or news anchor, in NON MEDICAL shows, programs and presentations, outside of his capacity as a physician. Either way, whether appearing as a doctor or not, he makes an excellent host or anchor.
Being very comfortable and smooth with both teleprompter and earprompter, Dr. David is a member of The Screen Actor's Guild (SAG), The American Federation of Television and Radio Artists (AFTRA) and The National Association of Physician Broadcasters / National Association of Medical Communicators.